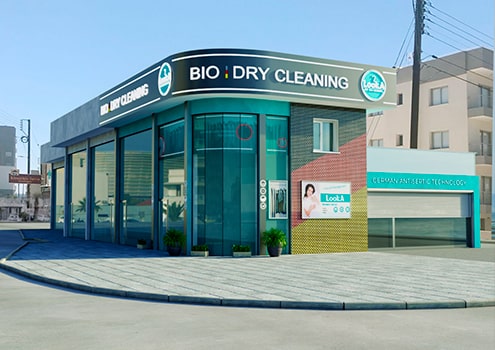 If you care of your appearance and garments as well as it is important for you to keep your clothes in a perfect condition, you should leave the cleaning to professionals. The use of specialized equipment, innovative detergents as well as application of long-standing experience will allow us to achieve the desired result and return the original look to your clothes.
LookA BIO DRY CLEANING has been involved in the professional activities for more than 20 years. Over the years, we have proved that we can remove any type of filth and it doesn't matter what kind of fabric we are faced with. Even the most delicate items will not lose their attractiveness.
We have an automated factory at our disposal, which is equipped with a modern German equipment. We offer our clients much more than our competitors do for the same price and that is one of our differences.
There are some reasons why our services are unique:
There is no strong smell of detergents in all items after cleaning.
We can keep snow-white color within white things, while it is not always possible for others. There is no shade of gray and stale after cleaning!
The color of the clothes remains the same. There is no effect of "discolorment" or getting an undesirable shade. This will never happen because of our expensive modern equipment.
We clean all things using hypoallergenic and eco-friendly solvent of the new generation SENSENE, which copes with all kinds of the filth perfectly and carefully, as well as leaves a pleasant, delicate aroma and soft fabric to the touch.
Every item of clothing, even collars and cuffs, will be ironed to an impeccable condition. The whole secret is that this is done by the German steam form finisher robot. None of our competitors have such equipment.
We offer premium packaging of jackets, shirts and trousers. Due to this, you will be able to take clothes with you to any trip and you will not need to iron it again. Just put the clothes in a suitcase and be calm because they will keep their perfect condition.
High quality services are combined with an affordable price, not exceeding the price tag, which is standard for most other dry cleaners. We guarantee an excellent result. Our customers make sure of this, becoming our regular customers.
By approaching LookA BIO DRY CLEANING, you can be sure that the processing of your order will be twice faster than at any other place. If we make commitments, we always fulfill them qualitatively and in time. In addition to everything else, you can take the opportunity to order delivery of your belongings. Our staff-members will pick up your things and bring them to your house or office after cleaning from 9:00 to 19:00. Do not forget to specify your request within online order or by phone.
When you bring your clothes to us, you leave them to professionals. Impeccably clean and pressed garments will be a part of your image of a successful person.